First, a little about us. Green Trailer & Equipment Corp. is a Texas-based sales company focused on service to our customers in East Texas and far northeast Houston. We started life in Cleveland, Texas with large over-the-road trailers and containers in late 2013. A few years later we added an office in Livingston, Texas which featured small and medium-duty trailers, shipping containers, and featured Graceland Portable Buildings and Castle Metal Buildings. The Cleveland office closed in 2019 but we're going strong with our Livingston location ready to serve you.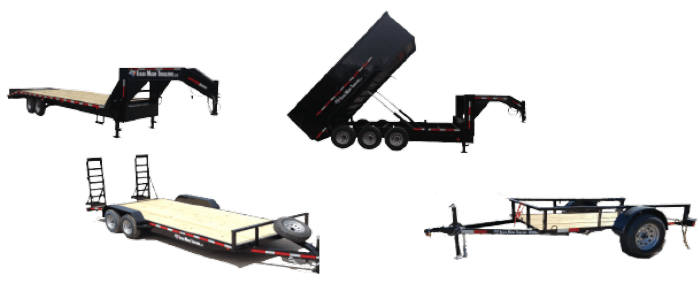 In the past, our small & medium-duty trailers came from Texas Made and Streme among others. Today, we are pleased to partner with U.S. Built Trailers and Streme Trailers for an impressive line of small and medium-sized trailers. These workhorses are perfect for everything from landscaping projects to car hauling to hot shot deliveries. If we don't have one in inventory we can get it within a day or two from our Texas-based suppliers. You may find these trailers do the same work as their larger cousins but at a lower price point.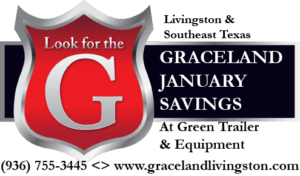 We are pleased to be a Graceland Portable Buildings dealer offering high-quality portable buildings for sale or rent-to-own. You can buy what we have, choose from the entire inventory in the entire southeast region, or build to order from their plant in nearby Kirbuyville, Texas. We are honored taht the Graceland team selected us to be the new dealer in April 2019 and we look forward to lots of support and lots of options for our customers.

We are also pleased to be a Castle metal Buildings dealer as a perfect complement to the rest of our inventory. Castle brings carports, RV ports, metal sheds, combo units (part shed and part carport), metal garages, and structures of all types. They offer free onsite estimates and all you need to get started is just a bit down.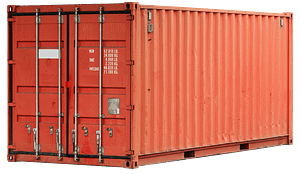 Finally, we continue to offer shipping containers for sale in Livingston, East Texas, and Northeast Houston. We can get many sizes and conditions of containers but we mostly have 20ft and 40ft. containers. Right now supplies are limited on shipping containers for a variety of reasons in the supply chain. We continue to look out for them and when we do get deals we pass along some of the lowest prices in the area to you…we know because we checked. We used to offer a rent-to-own program, and it's interesting that others copied us. We have since had to retire that program but in turn we get you great pricing and even better containers.
From trailers to containers to portable buildings, we have what you need to house what is important or transport what you need to where you need it. Give us a call or better yet stop by. We look forward to getting to know you and your needs with just the right solution. Call us at (936) 755-3445 or stop by at 3273 US Highway 190 West, Livingston, TX 77351.